What is Hardware Security?
When it comes to protecting business computer hardware security, many IT administrators think first of software-based solutions, such as anti-malware and antivirus software. However, cyber-attacks are targeting the system stack. Software security is no longer sufficient to protect PCs; protection must be embedded in the hardware.
Why are Hardware-Based Security Features Important?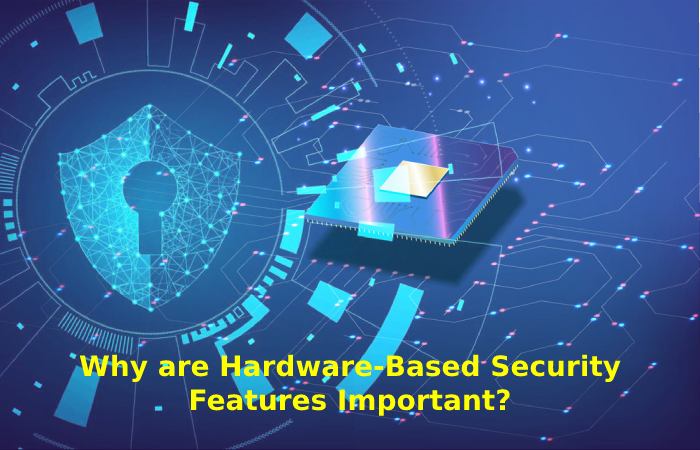 Computer hardware security is critical for all organizations in all industries, from global corporations to government institutions to small businesses.
A business that is the victim of a security attack can suffer lasting damage. Crypto mining attacks (or cryptojacking) can reduce performance and waste resources. Ransomware attacks affect a company's budget and reputation, and intellectual property and other critical data can also stolen, setting companies back years. Finally, user downtime costs add up quickly when employees cannot work.
Today, the office is everywhere, meaning more and more devices are accessing the corporate network outside of the firewall. Also, data and applications are migrating to the cloud; from there, they can be accessed using various devices. These devices must remain secure, regardless of where they are use.
Also Read: What is Strategic Marketing? Importance and Examples
Intel Hardware-Based Security Technologies
The hardware design of your PCs makes a big difference in how robust your security is. Intel products are design with built-in security technologies to protect potential attack surfaces. Since these technologies are embedded in the chips, they can function without being affect by corrupt software. It allows you to create a trusted foundation for computing and protect systems from the latest cyber threats.
Platform Intel Vpro
For business PCs, Intel offers a platform built specifically for businesses with enhanced security features to protect against modern cyber threats. Intel vPro  offers performance, manageability, and stability in a single, integrated platform. Offers a more secure foundation out of the box with hardware-based protection features against firmware attacks. Additionally, remote access capabilities can built into the platform so IT administrators can install security patches and repair PCs.
All devices equipped with Intel vPro and the Windows operating system have Intel Hardware Shield.
A suite of built-in PC protection features that includes
Security technologies below the OS protect hardware, firmware, and software. It enables supply chain transparency, secure boot, and additional Windows security features that allow IT administrators to verify the health status of hardware, firmware, and software.
Meets and exceeds the standards for Core Protected PCs, the new model of excellence in security for client (endpoint) devices, due to a mixture of hardware, software, and identity defense features right out of the box.
Application and information security provides the hardware resources needed to run virtualized workloads and enforce virtualization-based security (VBS) through hardware-based security features that help protect applications at runtime and the data in memory.
Advanced threat detection capabilities enhance existing security solutions by using Intel CPU telemetry to detect attack signatures and anomalies. Examples include crypto mining and ransomware that influence otherwise and go unnoticed.
Another feature of Intel vPro Enterprise for Windows OS is Intel Active Management Technology (Intel AMT), which gives IT administrators control over remote access to PCs. IT administrators can install patches and fix problems remotely, even when PCs are out of band. To access these capabilities through the cloud, IT administrators can use the Intel Endpoint Management Assistant (Intel EMA). Additionally, Intel AMT integrates with Microsoft Endpoint Configuration Manager (SCCM) for greater flexibility in use.
The Future of Hardware Security
In the years to come, security threats will continue to evolve. To protect data, devices, and users, businesses of all sizes should follow a full-stack strategy that combines hardware-based security features with software.
Today, Intel Hardware Shield is critical in hardening systems and is essential to a more secure PC fleet. We continue to explore how to detect and protect against new threats and work with our ecosystem partners to find solutions to prevent the exploitation of vulnerabilities. By working together, we can design PCs that offer a high degree of security for your business.
Conclusion
Hardware security is the protection of computers or devices from intrusion or threats. Not only do we have to protect the software, but also the hardware that we are using in our daily activities is essential and requires protection.
Also Read: Market Research: Types, History, and More
Related posts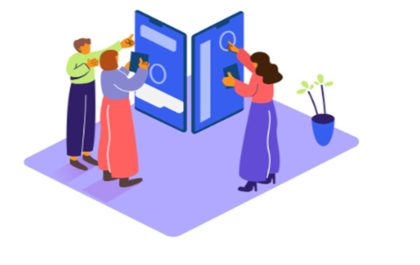 Why should you Outsource your Mobile App Development
Outsourcing your mobile app development can save you money and time. You can choose a developer who is already familiar…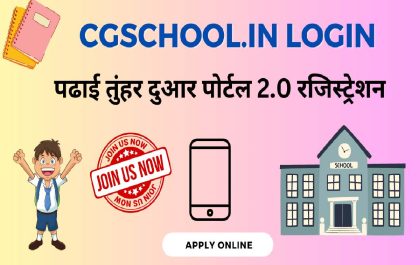 A Complete Details About Cgschool.in Login
Introduction www.cgschool.in login: Students across the country have faced significant difficulties continuing their education during the Covid 19 lockdown. The…