Introduction
Cyber ​​security protects systems, networks, devices, and data against attacks such as injections, breaches, and ransomware. Cyber ​​security aims to protect computer network (both local and public) against external threats.
Differences Between Cyber Security, IT Security, and Computer Security
While the term "cyber security" is frequently used interchangeably with the terms "IT security" (ITSec) and "computer security" (InfoSec), the difference lies in the scope of security.
ITSec: This umbrella term includes physical, computer, and cyber security. It is a broad concept encompassing the physical and digital aspects of protecting infrastructure and information within an organization.
Cyber ​​Security: Aims to protect against cyber attacks. Vulnerability scanning, penetration testing, firewalls, and multi-factor authentication schemes fall under cyber security.
InfoSec: Focuses on protecting data and the information derived from it, both physical (e.g., paper documents) and digital. It includes fraud prevention, backups, and data and information protection employee policies.
Physical security involves controlling access to physical infrastructures, such as the server room or offices. Physical security measures contain, but are not limited to, access cards, security guards, and cameras.
ITSec covers all aspects of protecting your data and information. Depending on your approach, you may seek ways to secure data and information (InfoSec) or directly harden your systems against known cyberattack vectors (cybersecurity). Likewise, no IT security strategy is complete without physically protecting the IT infrastructure from external tampering.
Because they are overlapping concepts, the terminology is not as important as developing a holistic plan that protects your data and information throughout your organization.
Also Read: Python: What it is, What it is for, and How to Program It?
The Benefits of Cyber Security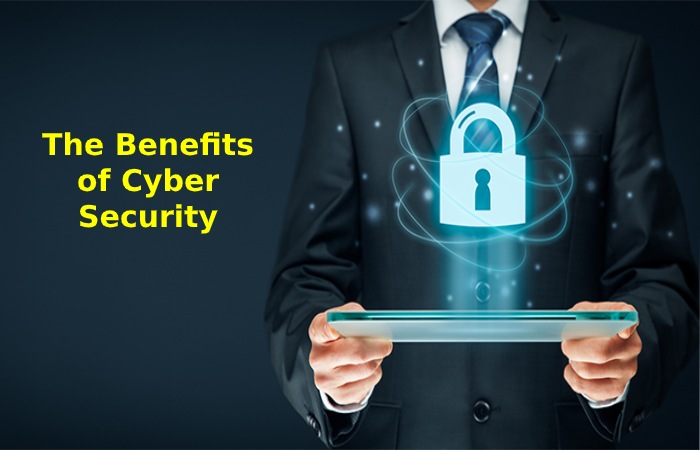 Benefits of cyber security include the following:
Direct protection against attacks on your network.
The increase in the trust of customers and stakeholders.
A more excellent guarantee of business continuity and availability.
Prevention of unauthorized access to your data and information.
Compliance with legal requirements for protecting personally identifiable information (PII, Personally Identifiable Information).
How Pure Storage Offers Built-In Cyber Security
In the digital age, data must be stored on physical data storage solutions such as Storage Area Networks (SANs) and Network Attached Storage (NAS) devices. Therefore, much of the protection of such data is related to the built-in cybersecurity measures in its storage infrastructure.
Pure Storage all-flash arrays have several built-in cybersecurity features designed to keep your data safe, including:
Comprehensive data protection (both in process and at rest) with EncryptReduce
Built-in ransomware protection with SafeMode snapshots.
Enterprise-grade encryption (FIPS 140-2 and AES-256) for enhanced GDPR compliance.
The effortless, multidimensional security of data storage.
History of Cybersecurity
The evolution of cybersecurity provides a broader context of how the transformation to the digital world was and the risks that have arisen with this change. The first hacker in history was Nevil Maskelyne, and in 1903, he intercepted the first wireless telegraph transmission, showing the vulnerabilities of this system developed by Marconi.
John Draper was the first cybercriminal, better known as "Captain Crunch." Draper discovered that the sound emitted by a whistle given away in the cereal boxes of "Cap'n Crunch" could fool the signal of the telephone exchange and thus be able to make free calls.
In the 70s, the first malware in history appeared: Creeper, a program that replicated itself. This malware displayed the message "I'm a creeper; catch me if you can!". From there, the first antivirus called Reaper was born, whose function was to eliminate Creeper infections.
Types of Computer Security
Computer security is a crucial issue for protecting and managing information in any organization, so it is essential to recognize the categories that exist to determine the actions in each of them.
Computer security covers four main areas:
Confidentiality: Only authorized users can access resources, records, and information.
Integrity: Only authorized users should be able to adjust the data when required.
Availability: The data must be available to users when needed.
Authentication: Verify that you are really in communication with whom you are communicating.
According to the elements of the object of protection, we classify these types of computer security:
Hardware security
Software Security
Network security
Conclusion
cybersecurity or information technology security is the security of computer systems and networks from data disclosure, theft of, or harm to their hardware, software, or electronic data, as well as from the disturbance of the services they provide.
Related posts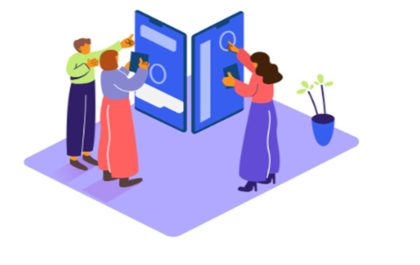 Why should you Outsource your Mobile App Development
Outsourcing your mobile app development can save you money and time. You can choose a developer who is already familiar…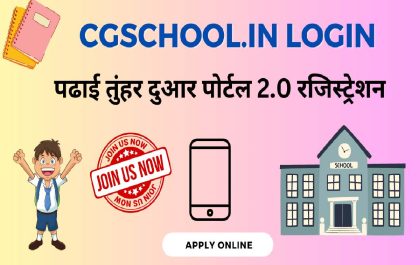 A Complete Details About Cgschool.in Login
Introduction www.cgschool.in login: Students across the country have faced significant difficulties continuing their education during the Covid 19 lockdown. The…