Introduction
Well, simply put, Metaverse is considered to be the 'Next Gen Internet.' Although described by the Oxford dictionary as "a virtual-reality space in which users can interact with a computer-generated environment and other users," there's still a lot more to this Digital Universe.
Although Metaverse has already been a 'thing' in games for some time now, examples being 'Fortnite,' 'Second Life,' and so on, there's so much more to this space that has created a stir in economies; the gaming world and everywhere. So let's dive deeper into this to understand the fuss around this new term.
What is Metaverse?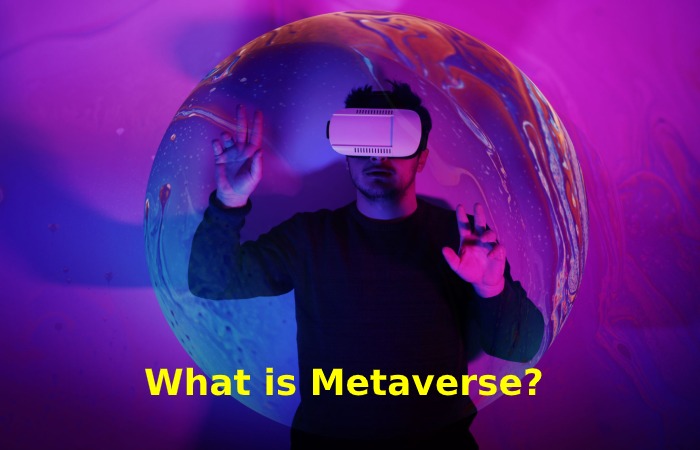 Metaverse was William Gibson's iteration of "cyberspace" from his 1984 Neuromancer. However, science fiction writer Neal Stephenson coined the term "Metaverse" in 1992 to describe a 3D virtual space in his cyberpunk novel dystopian Snow Crash.
The idea is that we experience this virtual world (an immersive extension of today's internet) with an avatar and are therefore part of it. Furthermore, this immersive internet would also be a network to satisfy our virtual needs through the virtual economy.
While at it, we also talk about the most popular Metaverses.
Sandbox
The Sandbox game was formerly a game for mobile phones developed by game studio Pixowl and was later released for PC in 2015. Finally, though, the brand was acquired by Animoca Brands in 2018, and its name is used for a blockchain-based 3D open-world metaverse game.
Here, users can buy plots of virtual land, with promotional partners owning land. Including Snoop Dogg, Deadmau5, Richie Hawtin, and The Smurfs. The Sandbox is also partnering with Warner Music Group to develop a fascinating musical theme-based metaverse project, the first of its kind.
Also Read: What is Marketing Automation? – Benefits and More
Axie
Axie Infinity is a wildly popular metaverse-style blockchain game. One of its primary cryptocurrencies, the AXS token, has seen a high growth of 4000% in the past year.
In this game, users buy Axie characters as NFTs, and as soon as they have a set of three Axis, they can play against other users.
The AXS symbol is the native token of Axie Eternity and the main in-game currency. Axie Infinity has prospered quite a lot since its launch in 2018; its current market cap is $4.8 Billion and will continue to grow.
Decentraland
One of the earliest pioneers in Metaverse, Decentraland is a 3D virtual world browser-base platform. Here, users can buy virtual plots of land on the platform as NFTs using MANA cryptocurrency, which uses the Ethereum blockchain.
One can create their land using the Decentraland's editor or trade-in 3D models from exterior software. Cosmetic gear, like t-shirts and caps, can be transact too.
Currently trading at a $5 billion market cap value, Decentraland also witnessed the first ever digital or meta wedding' ceremony.
Big Players in Metaverse
Gaming platforms like Roblox and Epic Games' Fortnite have already curated large followings with their virtual reality stint. Nevertheless, the Big Four spark the digital revolution, so much so that its spotlight could not be dimmed. So let us find out which firms are gambling big in this game.
Facebook Metaverse
Initially, Facebook announced its plans to become a metaverse company in June.
Then in September, Facebook introduced its mega research fund and XR programs, a perfect step into the Metaverse. The next thing the world knew, the company name had changed from Facebook to Meta!
The billion-dollar company has always been excited about the future of the Metaverse. As part of its venture, Facebook was recruiting the world's brightest engineers and acquiring virtual reality and augmented reality companies and is even backing up the initiative with $50 million!
Apple Metaverse
Recently, Apple CEO Tim Cook optimistically stated that "the company sees a lot of potential in the Metaverse" without guesswork. This is quite evident in how the company is accelerating its AR projects current mobile homes. Following this, Tim added that the company was investing in space.
Apple CEO Tim Cook confirm on an Apple earnings call that the company is interest in the development and has already invested in its commitment to augmented reality.
Specifically, Cook said, "we're an innovation company" and "we have over 14,000 AR apps on the App Store" when requested about the Metaverse. This answer was the CEO's general reference when he pushed augmented reality/virtual reality.
Amazon Metaverse
The world's largest cloud service provider, multi-media provider, and of course. The e-commerce giant Amazon also rely heavily on the Metaverse.
Meta, Facebook Metaverse leverages the robust infrastructure and rich capabilities of Amazon Cloud Technology to augment your existing on-premises infrastructure.
Additionally, Meta will rely more on Amazon Cloud Technology's compute, database, storage, and security services for better cloud data protection. As a result, it ensures safety, reliability, and scalability.
Microsoft Metaverse
Microsoft was in its infancy when it came to the Metaverse. For several years, the software giant has been developing HoloLens. A $3,500 headset that displays digital holograms, focusing on enterprise and government applications. The device is tied to augment reality, which some technologists see as part of the future Metaverse.
Conclusion
The Metaverse is an immensely scalable and interoperable network of real-time rendered 3D virtual worlds that can be experience synchronously and persistently by a virtually unlimited number of users with a sense of individual presence and continuity of data such as identity, and history, Rights. , Objects, Notifications, and Payments.
Also Read: What is Digital Marketing? – Factors and Benefits
Related posts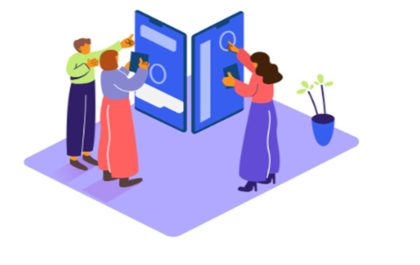 Why should you Outsource your Mobile App Development
Outsourcing your mobile app development can save you money and time. You can choose a developer who is already familiar…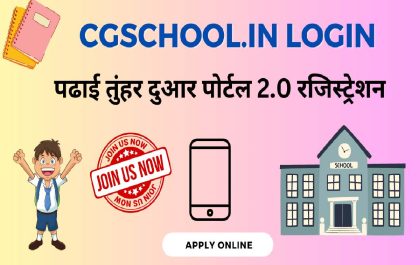 A Complete Details About Cgschool.in Login
Introduction www.cgschool.in login: Students across the country have faced significant difficulties continuing their education during the Covid 19 lockdown. The…