Introduction
A well-planned and effective brand strategies can take a business to new heights. It gives a company identity, builds brand awareness, and builds customer trust. Of course, this leads to the most important thing of all: higher sales figures. For a business to grow successfully, it takes effort, time, and perseverance. It extends to all elements of a company, which is especially important for branding.
Research your Target Audience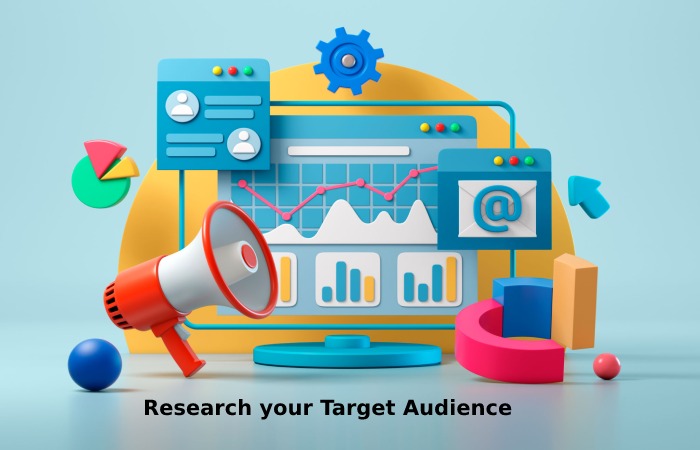 Before trying to improve your business, you should always do the basics, i.e., your market research. However, when it comes to branding, you must fully understand your ideal customer's buyer persona.
With your customers' problems, requirements, habits, goals, etc., you immediately get a better knowledge of your target audience. This knowledge can be applied to your products, services and marketing materials.
Because these items are made with the customer in mind, including their pain points and requirements, they are more likely to generate sales. After all, your brand, philosophy, and offer were create to serve them.
However, problems can arise when addressing different customer groups. In this situation, you need to figure out how to change your brand, products, etc., to ensure they successfully reach the other groups. It requires a more general approach that doesn't entirely appeal to a specific audience but shouldn't alienate it.
Also Read: Container Transport: Types of Containers for the Transport
Set Up the Right Brand Architecture
A growing business is a business that needs exemplary architecture. It also applies to your brand image. The brand image can wobble in different areas if the proper structure is not in place. Simply put, a well-built brand is a cohesive brand, and this is where brand architecture comes into play.
While brand architecture is essential for large organizations with a significant brand with multiple underlying brands, it also applies to small businesses. It ensures that components such as logos, style guides, and color palettes remain consistent throughout your organization, including your products and services.
Demonstrate How your Business is Unique
A generic business will find it hard to grow. There are countless companies across all industries, and these are filling particular niches and specialist areas. As a result, if you fail to stand out with your business, you will be left in the dark by the competition.
It is why a unique selling point is necessary when establishing your brand.
When you possess a USP, this can be the basis for your entire branding. It can be highlighted in your logo's design, the tagline, graphic designs, and any other marketing material you put together. This critical differentiating factor is something to latch onto because it is the key to standing out from competitors.
Reward Customer Loyalty
One of the essential factors when building your brand is customer retention. Think about it. Customer satisfaction is necessary for any strong brand. If you get bombard with negative reviews and horror stories from past customers, this will reflect poorly on your business and drive away potential sales.
By meeting and exceeding your customers' expectations, they are likely to leave positive comments and reviews for your business. They may also take the initiative to promote your business via word of mouth, further helping with the growth of your business.
With these points in mind, rewarding customer loyalty makes a lot of sense. There are various ways this can be achieve, including:
Special offers and discounts
Early-access programs
Invitations to special events
Referral bonuses
Loyalty card scheme
Gifts with multiple purchases
Harness the Power of Influencer Marketing
Influencer marketing is one of the most active ways to give your brand an instant visibility and engagement boost. By receiving assistance from a prominent figure in the social media world, they can endorse your brand by positively sharing information about your products to their followers.
Social media influencers typically possess massive fan bases, some of which venture into the millions. By getting your business in front of so many eyeballs at once, your brand can experience a massive surge in popularity. Add in a unique discount code or offer for them to share, and it's also likely to result in an extensive collection of sales – which can go some way to covering the bill of hiring an influencer.
Conclusion
Brand strategy refers to a long-term plan focused on building a successful brand. Businesses use the goal to create a unique image with existing and potential customers. Once a company has a successful branding strategy, customers associate the brand with what it does without being told who the business is.
Also Read: What is Digital Transformation? – Importance, Benefits, and More
Related posts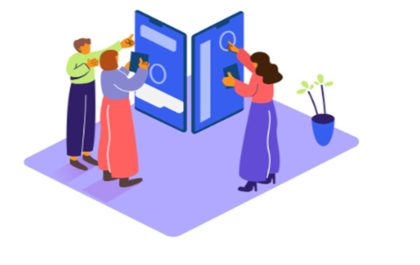 Why should you Outsource your Mobile App Development
Outsourcing your mobile app development can save you money and time. You can choose a developer who is already familiar…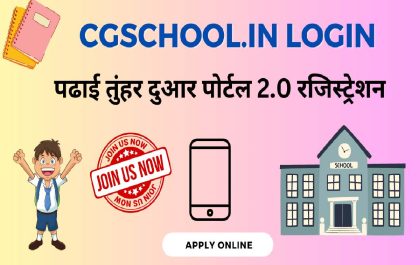 A Complete Details About Cgschool.in Login
Introduction www.cgschool.in login: Students across the country have faced significant difficulties continuing their education during the Covid 19 lockdown. The…