What is Telemedicine?
Telemedicine uses electronic information and telecommunication technology to receive the health care you need while practicing social distancing. All you need is a phone or internet-enabled device to continue your health care while protecting yourself and your health care provider from COVID-19. Talk to your doctor to determine if the use of telemedicine is appropriate for your health needs.
Why Use Telemedicine Now?
So you have less contact with health care facilities, other patients, and healthcare personnel to reduce the risk of COVID-19 and keep you and your family healthy.
What are the Benefits of Telemedicine?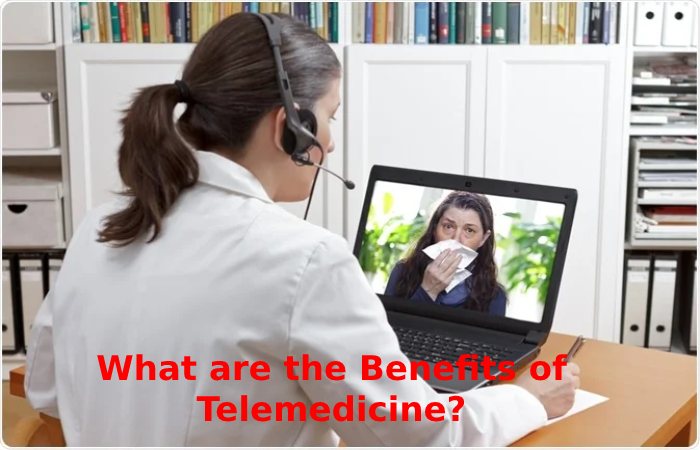 It lets you to speak with your doctor via phone or video chat.
It allows you to send and receive messages from your doctor via chat or email.
Allows remote monitoring of patients.
Save time and transportation costs.
Reduce waiting time for services.
Reduce the number of visits to medical centers.
The Importance of Having the Right Digital Support
Telemedicine could not develop without a series of digital devices that support the health professional. The hardware required to work online has been reduced. Any device with an internet connection (laptop, desktop, tablet, or mobile) can be used as interactive telemedicine, while the software has been developed in recent years.
When we talk about telemedicine software, we refer to programs that, like Clinic Cloud, allow you to work online to manage and store information. In these cases, it is essential to work with software that is completely adapted to health activity; the possibility of customizing the digital tools with which we work encourages telemedicine's effectiveness, reducing errors and decision times.
Interactive Telemedicine Now and in the Future
A large part of the types of telemedicine in the development phase has settled in recent years due to the new needs of patients and healthcare professionals. What is telemedicine? Is it the same today concerning processes before 2020? No, telemedicine has transformed very quickly; now, it offers us new solutions that we perceive as standard practice.
Online consultations allow you to reduce waiting times. Other tools for direct contact with patients, related to consultations and economic management. Also make it possible to streamline procedures and interact with patients through secure online processes.
Also Read: What are Cloud Services? – Work, Types, and More
The Importance of Security in Telemedicine
Digital security is one of the keys to telemedicine and its application in the health sector. Both national laws and community legislation regarding data protection have generated a legal framework to protect the personal information that is managed in online channels, which is essential in the case of data related to health.
One of the most significant advances in telemedicine in recent years has been related to online security. Health software that works in the cloud must be prepare to face all kinds of attacks; it is also essential that it has backup copies and processes that ensure the integrity of all files.
Telemedicine for Health Centers with Telecare
When we analyzed what telemedicine is, we saw that there were different tools. One of the most requested currently is the telecare service. Telecare offers online consultations, in which the health professional carries out a diagnosis with the help of digital media.
More and more centers are incorporating telecare into their network of services. On the one hand, the patient feels more protected because they can contact the specialist at any time, without having to go to the clinic in person; on the other hand, the professional reduce waiting times through online consultations that are usually immediate, unlike what happens with face-to-face consultations.
Clinic Cloud and the Development of Telemedicine
Telemedicine is a comprehensive process based on the use of technologies for healthcare. At Clinic Cloud, we work to encourage the development of digital solutions in clinics and hospitals through solutions exceedingly oriented toward health.
In addition to the healthcare modules, Clinic Cloud includes other options, such as financial management or marketing channels.
Clinic Cloud offers you a single digital space that integrates everything your clinic needs. Telemedicine has been a significant step forward in the health service for patients. At Clinic Cloud, we work to be part of the improvements that technology provides to millions of people, which is why we continue to work daily to improve our services and offer you the technology you need.
Conclusion
Telehealth is distributing health-related services and also information via electronic information and telecommunication technologies. It allows long-distance patient and clinician contact, care, advice, reminders, education, intervention, monitoring, and remote admissions.
Also Read: What is Medical Technology? – Specialties and More
Related posts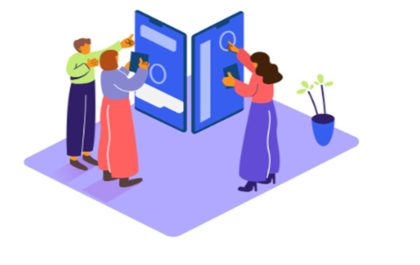 Why should you Outsource your Mobile App Development
Outsourcing your mobile app development can save you money and time. You can choose a developer who is already familiar…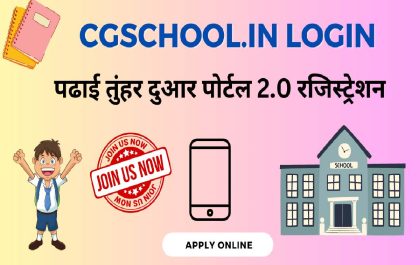 A Complete Details About Cgschool.in Login
Introduction www.cgschool.in login: Students across the country have faced significant difficulties continuing their education during the Covid 19 lockdown. The…