The film 'Laal Singh Chaddha' is a commendable document of the journey of Hindi cinema, which will make every person cry, who has fallen in love even once in his life.
Movie Review
Movie: Laal Singh Chaddha
Artist: Aamir Khan, Kareena Kapoor Khan, Naga Chaitanya, Mona Singh, and Manav Vij
Author: Eric Roth and Atul Kulkarni
Director: Advaita Chandan
Creator: Viacom18 Studios and Aamir Khan Productions
Release: 11 August 2022
Rating:5/5
Expansion
The film 'Laal Singh Chaddha' is the Hindi adaptation of the Hollywood film 'Forrest Gump, which gave its actor Tom Hanks a distinct identity in world cinema. After watching the movie, the first idea to make the film in Hindi came from actor Atul Kulkarni. He also prepared its Hindi script within two weeks. But, it took him two years to narrate the script to his friend Aamir Khan and another 14 years for Aamir to make the film. Now, this film is the target of social media boycott litigants.
Cinematic World of History Events
A child from Punjab is photograph with his family in front of the Prime Minister's residence in Delhi, and gunshots are heard from behind. In front of this child who came out with his mother to return to his village, his automation is burnt alive by sprinkling petrol. The mother is hiding in the shops with her child and picking up the pieces of glass that have fallen there, opens her son's 'Judi' and cuts his hair. It is 1984's Hindustan. Capturing the events of the past 50 years in the country through a love story, Aamir Khan's new film 'Laal Singh Chaddha' has hit the target of social media 'knights' who are jealous of any Khan star's film. If a movie is made and it runs, thousands of families in Mumbai have a guarantee of burning the stove.
It is a different matter if people who are jealous of a few people want to make such a spectacle of the entire film industry with these boycotts. Otherwise, the film 'Laal Singh Chaddha' is a laudable document of the journey of Hindi cinema, seeing that every person will cry, Who has fallen in love even once in life.
Atul Kulkarni's Cultural Base
'Laal Singh Chaddha' is the approved remake of the six Oscar-winning films Forrest Gump.' But, those who have seen the original movie will find this film better than the original. Here Atul Kulkarni, who has adapted the movie according to the Indian culture and the country's history, has shown great sensitivity. First, there is curiosity about the fact that the mother will sacrifice her 'special' child, Lal, who came to get admission to the regular school.
Seeing the initial dialogues, it is scary that, like in the original, the mother will not be able to 'deal' with her child. Still, the film continues how Atul Kulkarni has changed the scene with Indian sensibilities. The road seems to be opening up. Laal Singh Chaddha, who is called a little idiot kind of child, is like that. Understands less with the mind and more with the heart. Such people are still called 'Buddhu.'
Aamir's Authority was Shown at Every Step
When Aamir Khan's film 'Thugs of Hindostan, released four years ago, had bad luck at the box office. The blame came on Aamir Khan that he made the entire film himself. Everyone knows that Aamir is an undeclared director of his films. And while watching the film Laal Singh Chaddha. Here, it is remember that Aamir is not only the actor in this film but also its producer and undisclosed director.
The film's name has Advait Chandan as director, but Aamir Khan imprints every film frame. The story starts from the last century's eighth decade and continues till now. Between India's first win in the Cricket World Cup, Operation Blue Star. Indira Gandhi's assassination, Rajiv Gandhi at her funeral, Babri demolition, LK Advani's Rath Yatra, Mumbai Bombings, Abu Salem, And there is the alleged love story of Monica Bedi and the slogan 'Abki Baar Modi Sarkar' written on the ghats of Varanasi.
Better Expansion of Indian Cinema
People who are closely aware of the Mumbai film industry know that only projects are done here. How much will the hero's fee be, how much will it cost for the making of the film. Then how much will the film be sell on OTT. And how much money will come from music and satellite rights. All this is multiply, and the movie starts, is sell, the film in theatres.
The makers of these 'projects' do not care whether they will work. But, the film 'Laal Singh Chaddha' is not a project. It is a cinema. The passion of a man who has taken the risk of projecting himself as a helpless person on screen. Indeed, Aamir is also a man of headlines; thoughtless statements are his enemy now. People tried to establish him as a marketing guru and marketing. But those who know Aamir closely also know how he throws himself into his work.
Miracle of Aamir's Performance
After 50 years, when someone writes something about Hindi cinema. One will count Aamir Khan as one of the filmmakers who started the practice of looking like a character on the screen in Hindi cinema. Here too, Aamir Khan is not seen from any corner. In the opening sequences, his character has a glimpse of 'PK,' and special effects like 'Fan' have can put on his face to make Shahrukh Khan look young. But once Lal understands his awesomeness, then the film's title is taken.
The graph itself changes. It is necessary to comprehend cinema to see the movie 'Laal Singh Chaddha,' which covers the important events of the last 50 years, page by page. Aamir's fantastic performance is the soul of this film. And Aamir Khan's absence in the movie is the victory of this film. At a similar time, it is also essential to know that the audience of Hindi cinema. Who wants to watch the cinema that they will keep getting amaze by seeing the awe-inspiring scenes and will keep spending money on movies like 'KGF 2' and 'RRR.'
Charismatic Character of Kareena Kapoor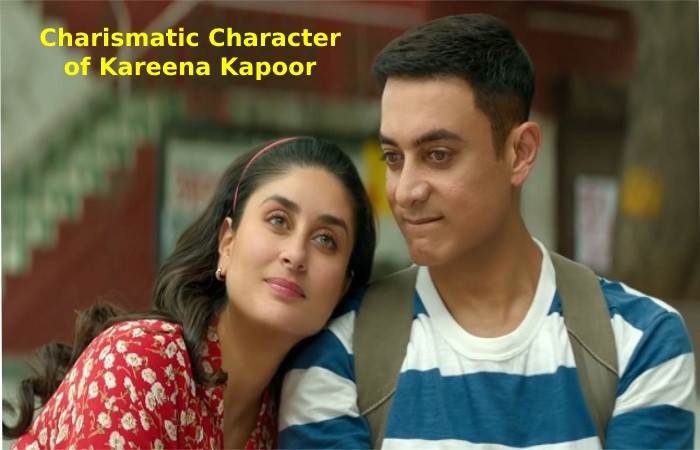 While watching the film 'Laal Singh Chaddha,' people sitting in the surrounding seats feel sober. It is because this film is a love story—the love story of Laal Singh Chaddha and Roopa D'Souza. Roopa comes to stay at Lal's house in her childhood. Both go to school to study together. Every work of Roopa makes Lal Khushi happy. But, Roopa, who lost her mother for 10 rupees as a child, has to become rich. Any which way. She becomes a model and gets trap in the 'swamp' of becoming a heroine in Mumbai. From where she sees suicide as the only way out.
In Dubai, she has seen serving liquor to a man who looks like Dawood. Don, who looks like Abu Salem, keeps her as his mistress. And, when she meets Laal Singh Chaddha again, she enjoys spending the whole night with him roaming the streets of Delhi. The story of Kareena Kapoor becoming Roopa Kaur from Roopa D'Souza is also a strong base of the film 'Laal Singh Chaddha. If Aamir has refine himself as an actor by becoming Laal Singh Chaddha. Then Kareena Kapoor has also can seen in her complexion after a long time. From making Roopa look to showing her alive, Kareena has done a great job.
Naga Chaitanya and Manav Vij Became Heartfelt
The film 'Laal Singh Chaddha,' made at the cost of about Rs 180 crore, is a hard-working film. The whole country has seen in this one film. Bala, who joined the army to pursue a business of thongs, and vests like his great-grandfather, gives a different twist to the film. So the Pakistani injured in the war on the hills of Kargil has a different story. Staying in India changes his heart.
The talk of 72 hours also starts to deceive him. Laal Singh Chaddha trusts him and holds a high position in his company, but he wants to return home. She wants to open a school for children and tell the people of Pakistan what honest India is and what is being explain to them. Naga Chaitanya, in the character of Bala, and Manav Vij as a Pakistani attacker have made a mark in the film 'Laal Singh Chaddha.' And Mona Singh as Lal's mother has also tried her best. It is this character that makes Lal as Laal Singh Chaddha.
Documentary Size of a Feature Film
The technical team of the film 'Laal Singh Chaddha' is its life. The Bharat Darshan that Satyajit Pandey has done with his camera in this film while watching it many times gives a feeling like a documentary on Discovery Channel. The film, told through a conversation with the co-passengers of Laal Singh Chaddha on his way to Amritsar by train, initially asks for some patience. However, as soon as the film starts galloping after the interval, it cries several times until its climax. There is also applause for Hemanti Sarkar for this agile editing of the film. Amitabh Bhattacharya and Pritam have worked hard on the film's music. But the film's theme does not significantly contribute to the film's development. And the film's only weak link is also the film's music.
Conclusion
If you have been waiting for a long time to see such a film which has not all but most of the elements of good cinema. Then the movie 'Laal Singh Chaddha' is a must-watch. Since the film is a Hindi adaptation of an already made film. It will not go to the Oscars, and it may be overlook by the narrow-mind jury of the National Film Awards. But its real prize will be the love that is brought to cinema. The savvy audience is going to give it.
Also Read: Top Indian Entrepreneurs Success Stories that will Inspire you
Related posts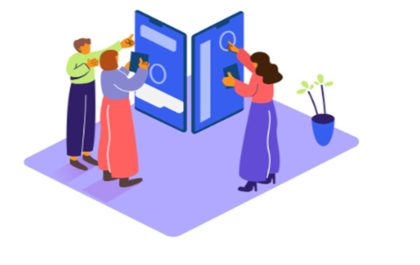 Why should you Outsource your Mobile App Development
Outsourcing your mobile app development can save you money and time. You can choose a developer who is already familiar…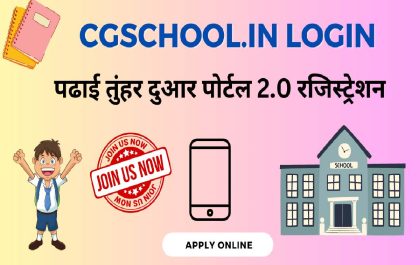 A Complete Details About Cgschool.in Login
Introduction www.cgschool.in login: Students across the country have faced significant difficulties continuing their education during the Covid 19 lockdown. The…